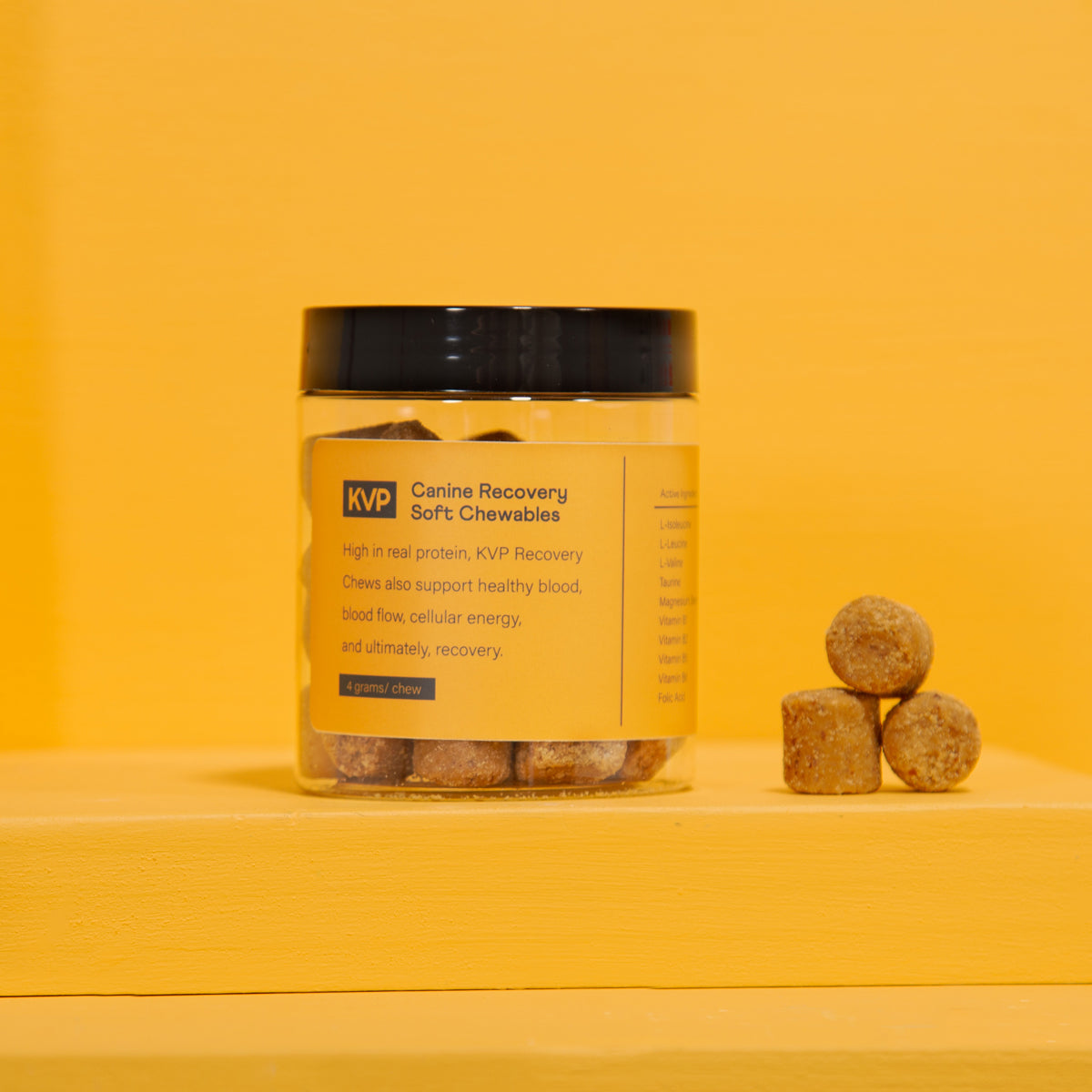 KVP
Recovery
Chew
Be the first to try - exclusive to veterinarians
Close
Hold On...
Thank you for your interest. We are looking forward to your review, but no samples have been sent out yet.
If you haven't already, please fill out an application if you would like to participate.
Applications are Closed at this time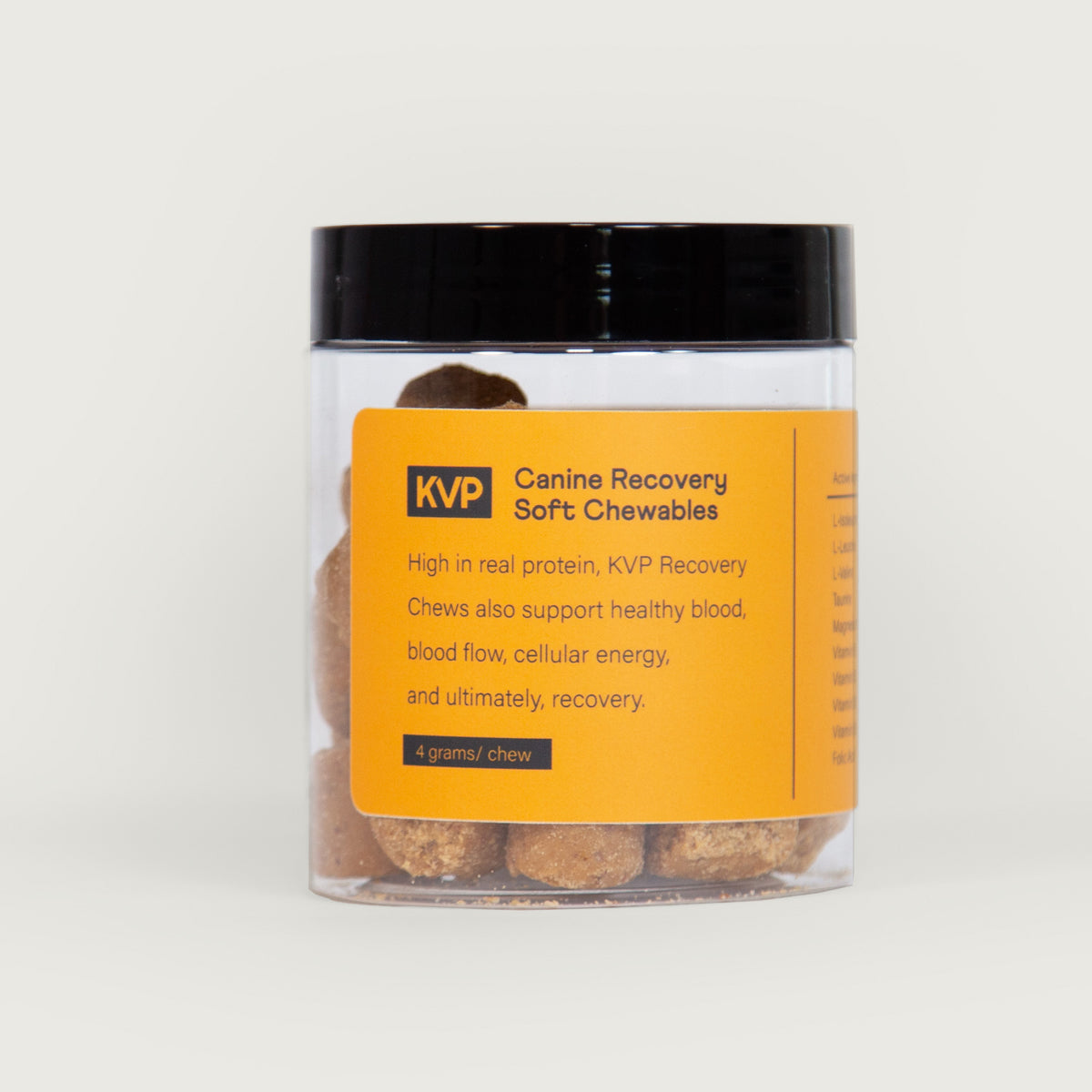 KVP Canine Recovery Soft Chewables
High in real protein, KVP Recovery Chews also support healthy blood, blood flow, cellular energy, and ultimately, recovery.
Active Ingredients: (mg per chew)
L-Isoleucine (100 mg)
L-Leucine (100 mg)
L-Valine (100 mg)
Taurine (100 mg)
Magnesium Stearate (2 mg)
Vitamin B1 (2 mg)
Vitamin B2 (2 mg)
Vitamin B5 (2 mg)
Vitamin B6 (2 mg)
Folic Acid (0.2 mg)
Inactive Ingredients:
Chicken, chicken flavor, chicken liver, citric acid, flaxseed meal, glycerin (Palm, RSPO), Oats Flour, Palm Fruit Oil (Organic, RSPO), Rice Flour, Sunflower Lecithin